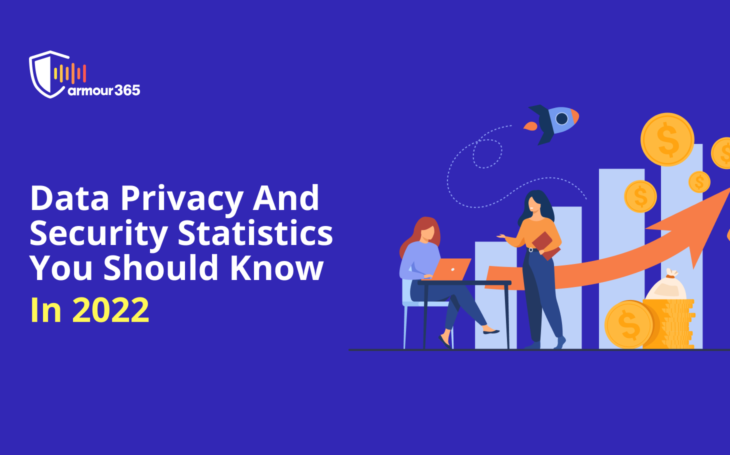 A simple data breach can spell doom for businesses. It is imperative that businesses guard their data and that of their customers as if it were sacred. There is a lot of data that businesses collect, and being in control of each of them is important.
70% of companies that have invested in privacy programs are seeing its benefits that are greater than their privacy spend. Data privacy is all about proper handling, processing, storage, and personal information. Data security focuses on protecting personal data from unauthorized 3rd-party access and cyber-attacks.
In this article, we will go through interesting data security and data privacy statistics for 2022.
Data Security & Data Privacy Statistics for 2022
1. The IBM Cost of a Data Breach Report 2021 says that 2021 saw the highest average cost of a data breach in 17 years. It rose from $3.86 million to $4.24 million. Data breaches constituted 20% of these breaches.
2. Phishing attacks were responsible for 36% of these breaches. This is an increase of 11%, and it could be attributed to the Covid-19 pandemic, says the Verizon 2021 Data Breach Investigations report.
3. Did you know that Google isn't the only big tech company that is tracking our data?
Facebook tracks around 15 percent of web traffic. Twitter and Microsoft track around 4 percent of all traffic.
4. According to Who Tracks Me, 82% of the pages on the internet include a third-party script provided by Google. More than half of these scripts are used for tracking alone. In other words, Google tracks more than 40% of the world's traffic.
5. Facebook's tremendous increase in revenue was possible because of data collection. Tim Berners-Lee once said that data is the most precious thing, now it makes sense, isn't it?
6. 43% of Cisco's survey respondents believe that they cannot protect their personal data today. Can you blame them for feeling that way?
7. The costliest scam is the Business Email Compromise scam. According to data from the FBI, the losses from the business email compromise scam surpassed $1.86 billion in 2020.
8. Did you know that 53% of organizations leave 1,000 or more files that have sensitive data open to all employees?
9. 534,465- The average number of files with sensitive data at every organization.
10. Here's a chilling statistic. Your entire information might be available on the dark web for anywhere between $30 and $50, according to The Black Market Report.
11. Owing to all these cyber attacks, companies have started taking cognizance of the importance of having foolproof data privacy and data security strategies. More than 82% of organizations have admitted that they intend to increase their cybersecurity budgets.
12. 44% of organizations say that complexity is one of the biggest barriers when it comes to good data security.
13. Among people who are privacy-active respondents, 48% of them indicated that they have already switched companies because of their data policies, based on a Cisco Consumer Privacy Survey.
14. Did you know that privacy certifications such as Privacy Shield and ISO 27701 are important buying factors for more than 82% of organizations when they are selecting a vendor?
15. There are changes happening, thankfully. 93% of IT decision-makers in the US have taken steps to comply with privacy regulations such as CCPA and GDPR.
16. Do you remember the infamous Cambridge Analytica scam?
After it hit the headlines, more than 73% of US users were worried about how their information is used on the internet. You might want to read more on the scam as it not only changed the privacy landscape but also showed what is possible when data is in the wrong hands.
What's Your Take On Data Security?
While the above statistics alone don't give you a complete picture of the importance of data privacy and security, we believe that it will help organizations care about their data. There is a growing concern with digital privacy, and businesses should do everything in their power to safeguard it.
Since a majority of the organizations have said that they received significant business benefits from privacy, such as agility, operational efficiency, and innovation. You do not want to be left behind, nor do you want to let your customers down.
Voice biometrics is the future of user authentication and it offers a host of other benefits. Empower your organization's data security with voice biometrics.