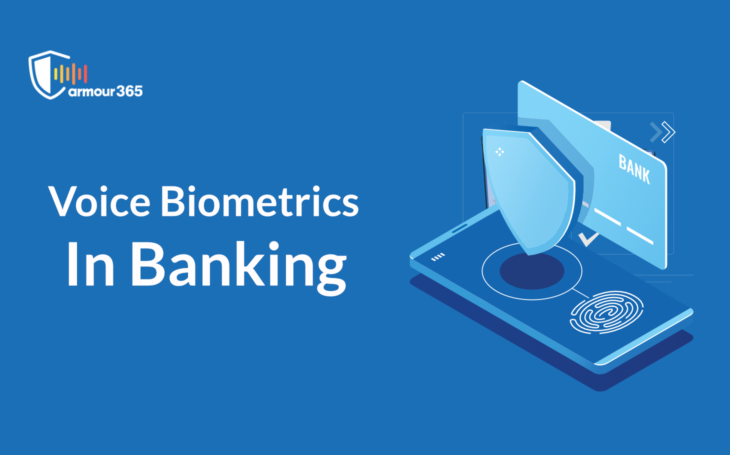 Even in his wildest dreams, the bank manager in Hong Kong would not have imagined that he would become an unwilling part of an elaborate heist. Here's the story: he receives a call from the director of a firm requesting to authorize transfers amounting to $35 million. The manager recognizes the voice and assumes it to be of the director. Emails from the same director and a lawyer seemed legit, and he helped facilitate the transfer. Later the bank manager realized that the call was not actually from the director.
Thankfully, only $400,00 was stolen during this heist. The fraudsters used 'deepfake voice call' technology to mimic the director's voice.
If you are a banking customer, there's no doubt that this story would give you chills. Deepfake technologies use AI and machine learning to recreate look-a-like clones. Be it visual or audio, today's deepfake technology can fool any human's senses.
In order to fight against AI-powered modern-day cyberattacks and heists, we do also need to equip our arsenal with AI. This is where AI-enabled voice biometrics offers a world of good for the banking industry.
Not only does voice biometrics technology stave off threats, but here's another interesting scenario that makes it even more attractive for banking institutions.
According to Dataprot, 89% of digital fraud losses are due to account takeovers, and mobile fraud losses totaled more than $40 million across 14,392 breaches in 2019. Let's see how using voice biometrics in banking will make the banking experience safe, secure, and convenient for the users.
Threats Faced In Online Banking
One of the biggest issues for banking and financial institutions is the fear of cyberattacks. Even though banking systems are built to be almost impenetrable, cyber-attacks and fraudulent activities are an everyday reality. Weak passwords and unsecured networks make people and banking institutions vulnerable to online attacks. Practicing multi-factor authentication for any transaction can be a big help in reducing fraudulent transactions.
Since the banking sector requires continuous authentication, identifying the speaker is of paramount importance. Banks that use voice as an additional form of authentication see a lot of benefits. According to a Microsoft report, adding a second factor for authentication will block 99.9% of all attacks.
How Much Do Banks Spend In Preventing Attacks?
Research says that banks spend at least 10% of their total budget on cybersecurity. The number changes for large banking institutions as they could be spending well over $1 billion. Don't be surprised if the number keeps increasing each year as banks are 300x more susceptible to cyberattacks than any other industry.
The problem with the spending on cyberattacks is that banks should know where to allocate the funds for cybersecurity. They need to have an infrastructure in place that will thwart cyber attacks at the surface level itself- a case in point being voice biometrics. If they were to spend on traditional methods such as anti-virus, then they are exposing themselves to advanced attacks.
Adoption of Voice Biometrics By Banks
There are many banking institutions that have adopted voice biometrics solutions. Citibank, HSBC, Caixa Bank, ING Netherlands, Barclays, Wells Fargo, Santander, and Tangerine are some of the big names that have embraced voice biometrics.
HSBC says that they have reduced telephone banking fraud by 50% since introducing voice biometric authentication. Since its launch in 2016, it has identified more than 43,000 fraudulent phone calls and prevented fraud of more than £981 million.
Why Voice Recognition In Banking An Efficient Solution
The advantages of voice biometrics in banking don't just end with authentication. Let us look at some of the other use cases.
The total value of payments made using mobile devices reached $503 billion in 2020. Adding voice biometrics to the transactions will make digital banking on both banking apps and third-part cross-payment apps.
It provides increased accessibility.
Adds a strong layer of security.
Reduces back-office costs to authenticate customers.
Extremely convenient for the customers.
It makes the Know-Your-Customer process a simple affair.
Reduces call waiting times with contact centers.
Consumers can buy banking products using their voice alone.
Blacklist fraudsters who try to gain access repeatedly.
Instantly figures out fraud attempts and warns the stakeholders in real-time.
Voice biometrics in banking is slowly gaining momentum because of the endless use cases and benefits. The efficacy of the biometrics system is also something that keeps increasing. If you add a layer of authentication such as PIN, password, or any other biometric along with voice biometrics, you reduce the possibility of any unverified user gaining access.